We blend form and function to provide inspired space for your employees and customers, all while staying on budget and on schedule.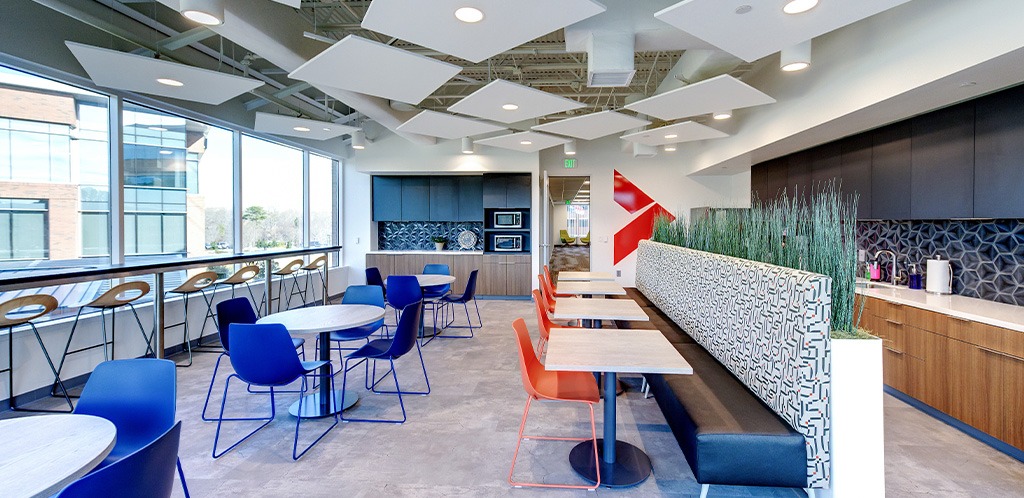 The spaces where we work, live and play have tangible impacts on our abilities, performance and even our moods. Our interior designers recognize the need for thoughtful, intentional design of these spaces and have a proven history of delivering quality solutions for a variety of clients. We take pride in our ability to contextualize a brand or vision into the built environment and look forward to individualizing a solution for your next project.
Finish Materials Selection
Furniture Specification & Procurement
Construction Documents & Permitting
Architectural As-Built Documentation
Americans with Disabilities Act (ADA) Compliance Analysis
Pre-and-Post-Occupancy Surveys
Marketing Graphics & Renderings
Construction Administration
Due Diligence / Site Compliance
Your Goals, Our Expertise, Personalized Design
Our design process begins and ends with your vision in mind. We aim to be a part of your team and someone you want to work with every day. We empower and inform you throughout the process, working alongside you to customize every detail.